I'd love to save up for and DIY install a new kitchen sink. But not just any kitchen sink, no, I'm dreaming of a white, apron-front (did you think I was going to say Christmas? haha), kitchen sink like these :)
BarclaySingle-Basin Fireclay Apron Front Kitchen Sink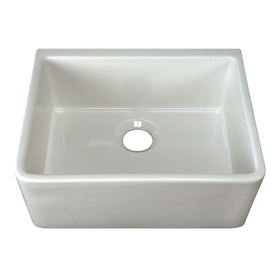 BarclaySingle-Basin Fireclay Apron Front Kitchen Sink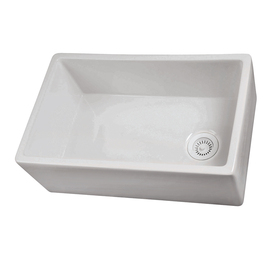 BarclayDouble-Basin Fireclay Apron Front Kitchen Sink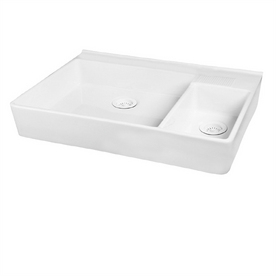 And a bronze, pull-down faucet to with it, like this
one
:
Or this
one
:
And, ooh la la, this
one
:
Problem is, these lovlies aren't cheap. To save up for one of these sinks and a faucet, we're looking at just under a grand, or above with more expensive versions. Ugh, why does pretty have to be so pricey? :(
Plus, we have a perfectly functioning (albeit aestheticly mind-numbing) sink and faucet so these are certainly 'nice'-to-have, as opposed to 'need'-to-have items. That, and we've got a slew of other To-Do's on our home-related list that take much higher precedence like installing central air, putting in new windows, insulating our attic, refinishing the hardwood floors, moving the laundry from the basement to the first floor and so on and so on...New sink and faucet? I'll keep dreaming :)
What are your dream home-related items on your wish list? Any of those dreams come true for you already or are you having to hit the snooze button like me? :)
Have a great weekend and see you next week!
~Amy.